It's finally here: your favorite getaway is officially open for summer fun with family and friends. You've dragged out the lawn furniture, uncovered the picnic table, the gas grill is cleaned and loaded with fuel, and the place has been dusted and scrubbed within an inch of its life. Now the question is how do you keep it fresh and humidity-free all summer long?
Humidity in Summer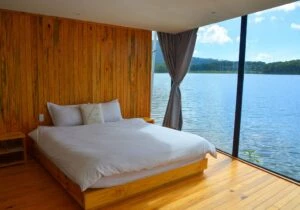 Homes and cabins near lakes, rivers, or any body of water can be seriously affected by too much humidity. Even if you're not near the water, the heat of the summer months, combined with wet towels, bathing suits, and a few rain showers, can establish the perfect environment for musty smells to take hold.
Before your sweet spot doesn't smell so sweet, consider the variety of state-of-the-art dehumidifiers offered by Eva-Dry.
Eva-Dry Dehumidifiers Keep Your Summer House Humidity-Free
Dehumidifiers For Small Spaces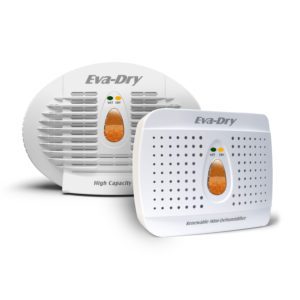 When you're at your home away from home, the Eva-Dry E-333 and the Eva-Dry E-500 are the perfect models to use for cabinets, bathrooms, and other small spaces. Requiring no electricity or batteries to absorb humidity, these small but mighty devices utilize advanced desiccant technology to trap moisture from the air and hold it tightly. Just set it and forget it.
When they eventually become full of moisture, you can simply renew these devices by plugging them into a power strip overnight. They are good for up to ten years! The desiccant is non-toxic, so it's safe to use around your family and pets. Additionally, there's no chance of spillage, as there can be with other types of dehumidifiers.
Quick Dry Dehumidifiers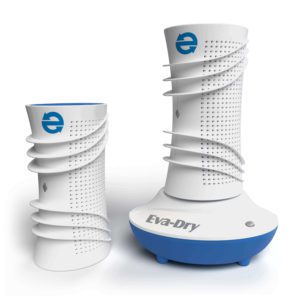 For even faster dry-out times, consider the Air Dry System Bundle. This revolutionary configuration utilizes the same desiccant, but it can reduce dry-out times by as much as 80%.
This new process utilizes a blower/drying base to dry out the desiccant safely and quickly. So your dehumidification efforts don't have to wait overnight to resume.
Dehumidifiers With More Power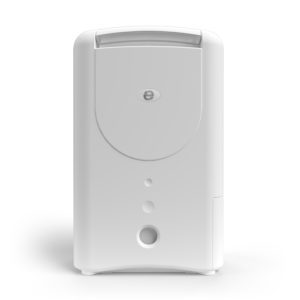 For bigger spaces take a look at the Eva-Dry EDV-4000 Rotary Desiccant Dehumidifier. This advanced unit utilizes innovative rotary desiccant technology to dry out the air in areas up to 4000 cubic feet.
It is safer and quieter than old-fashioned compressor models. Additionally, it includes a built-in ionizer and filter, to help keep the air you are breathing fresh and clean.
Eva-Dry understands how important it is for you and your family to control musty odors.
Contact our helpful consultants today for more ideas about how to keep your home, lake, or summer house humidity-free so it is safe and smells fresh all summer long.