Nothing is more frustrating than continuously battling against the added moisture your cabin naturally receives out on the water. Now is your chance to learn all the ways that you can stay on top of your maintenance checklist when it comes to excess moisture removal on your boat.
Once you get the right cleaning regimen down, your boat will feel a whole lot cleaner!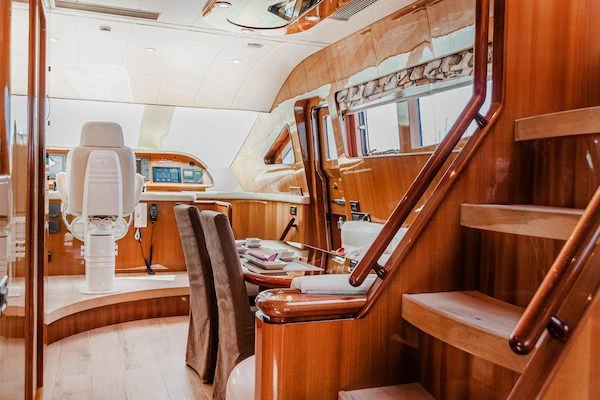 Let's Get Started With Cleaning
When it comes to best practices on how to clean boat seats, let's break it down into 3 steps:
Step 1: Get rid of those problem areas
Step 2: Find the best boat moisture absorber
Step 3: Keep up with routine maintenance and preventative measures
Step 1: Get Rid of Those Problem Areas
If you are fighting some tough spots, it's a good idea to scrub down your seats and implement some preventative measures for trapping moisture. Here are some cleaning tips and cost-friendly cleaning supplies that you can use to take control!
Types of Cleaning
The Deep Clean: This is the part of the cleaning process that sets you up for success later on. Deep cleaning can be done when you are looking to put your boat away for the winter, as well as when you want to bring it out back in the spring! Use a soap solution to thoroughly clean your seats, and then set it up with the best boat dehumidifier and vinyl seat solution.
The Routine Clean: Syncing your boat up with a regular maintenance schedule can prevent tough spots from returning! For a weekly clean, mix 1 gallon of water with ¼ cup of mild soap and use a sponge to wipe the seats down.
The Spot Clean: Having alcohol wipes on deck is a super simple way to tackle problem spots before they resurface.
The Air Clean: Keep air circulating even when stationary with an outdoor fan. For enclosed areas like a cabin, use a boat dehumidifier to keep moisture at bay.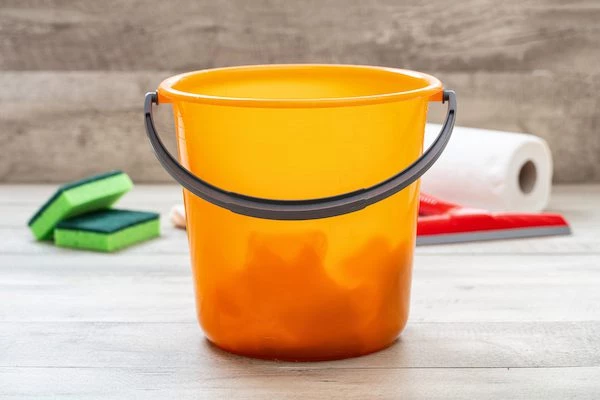 Cleaning Substances to Avoid
In order to avoid harsh chemicals and the potential destruction of your boat's vinyl seats, it's a good idea to steer clear of:
Ammonia
Bleach
Acids
Windex
VOCs (volatile organic compounds)
Instead, let's take a look at cleaning solutions that are both boat-friendly and wallet-friendly!
Cost-effective Cleaning Techniques
If you want to act fast, but don't want to spend much on expensive boat cleaning products, you can head to your kitchen and find these products that work wonders on those pesky spots of your boat seats:
Diluted Vinegar

: Yes- that staple you likely have in your kitchen is truly magical and can be used for just about any cleaning purpose, even your vinyl seats. Let it sit for a bit, wash it with warm water, and then leave it to dry appropriately.

3% Hydrogen peroxide:

It has no harsh odor and carries anti-fungal, anti-bacterial, and anti-viral properties. Use a damp cloth to clean and lightly wash with soap and water after.

Baking soda:

It has both the power to clean and the ability to absorb moisture. Simply, add ¼ tablespoon of baking soda to a spray bottle and use a sponge to wipe away the grunge. Rinse with water and let it dry.

Tea Tree Oil:

This natural essential oil doubles as a fungicide. Add 10 drops of this essential oil into a glass spray bottle of water and mix. Apply onto the problem areas and use a sponge to remove them. Repeat and leave the Tea Tree oil on the seats to dry. 
So now we have tackled the cleaning part, but how do we keep those seats clean?
Step 2: Find the Best Boat Moisture Absorber, a Dehumidifier
Humidity is the breeding ground for new pesky spots on your boat seats to appear, so optimizing ventilation is a very important step. That's why choosing a boat moisture absorber can be the golden ticket to a moisture-free cabin!
When your boat is in storage, a desiccant dehumidifier is much preferred over a calcium chloride solution. Eva-Dry's desiccant dehumidifiers are cordless and renewable making for the perfect portable device for your boat.
For those longer weekend boat rides, an electric dehumidifier with a drainage hose is a great option to keep humidity down and remove excess moisture.
Don't underestimate what a dehumidifier can do for the environment of your cabin!
Step 3: Keep up with Routine Maintenance and Preventative Measures
In order to prevent having to undergo in-depth cleans every few weeks, there are a few ways you can further moisture-proof your approach:
Place E-150 moisture absorber packs in your cabin and in your seats to absorb excess moisture
Complete routine cleans every 1-2 weeks
Check each week if there are any "problem areas" or leaks
Hang towels, life vests, and other wet items up to dry
Use an excess moisture prevention spray for the vinyl seats
In A Nutshell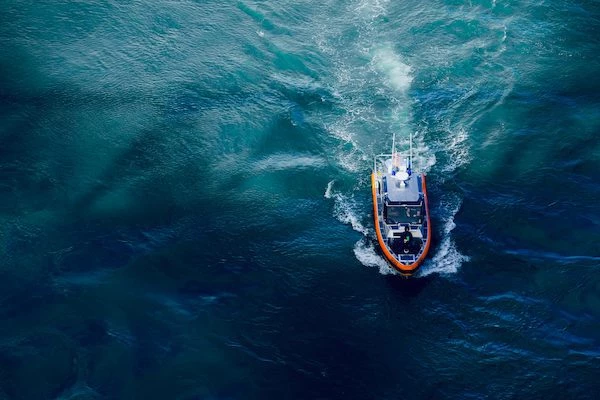 Rather than waiting for a problem to emerge, it's much better to address the issue by discouraging moisture from the get-go. Keeping your boat seats properly maintained can save you the trouble and money of replacing your seat covers in the long run!
Keep Your Boat Pristine with Eva-Dry
Are you looking for a boat moisture absorber? Look no further! Eva-Dry has the best boat dehumidifiers for any size boat.
Our desiccant boat dehumidifiers are cordless and renewable, making sailing a breeze. The best part is our dehumidifiers don't use any toxic chemicals so you do not have to worry about polluting the water.
Ready for smooth sailing? Improve your life on the water with the best boat dehumidifiers on the market.